Treating Alzheimer's Disease—Where We Stand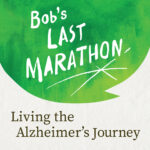 Dr. Steven E. Arnold, Professor of Neurology at Harvard Medical School, and Translational Neurology Head and Managing Director of the Interdisciplinary Brain Center at Massachusetts General Hospital, speaks on the current state of treatment for Alzheimer's disease.
Tell us what you think about this episode.
Was it helpful to you? What other topics would you like us to cover?
Leave a comment