Resources
These expert sources have been gathered with the help of care professionals and organizations dedicated to the needs of people with dementia. Contact us if you have resources you'd like to share.
Helplines
Alzheimer's Association • www.alz.org • 800-272-3900
The Alzheimer's Association is a national organization represented in local communities throughout the U.S. It offers a broad range of resources and support.
Alzheimer's Foundation • www.alfdn.org • 866-232-8484
AFA was created to be a resource for families in their time of need. AFA's national toll-free hotline is staffed by licensed social workers and provides support and assistance to callers, as well as connecting them with resources in their area.
The Association for Frontotemporal Degeneration (AFTD) • www.theaftd.org • 866-507-7222
AFTD's mission is to improve the quality of life of people affected by FTD and drive research to a cure. They work to promote and fund research toward diagnosis, treatment, and a cure; stimulate greater public awareness and understanding; provide information and support to those directly impacted; promote and provide education for health care professionals; and advocate for research and appropriate, affordable services.
Lewy Body Dementia Association (LBDA) • www.lbda.org • 800-539-9767
Those living with Lewy body dementia, care partners, and others can connect to the licensed professionals with LBDA Support Services through the LBDA Lewy Line or email.
Support and Services
Family Caregiver Alliance (FCA) provides nationwide support to families and friends who care for adult loved ones with chronic health conditions. Find resources in your area and get connected to FCA's online support groups and education workshops. FCA is also the California Caregiver Resource Center for the San Francisco Bay Area. Family Caregiver Alliance has a number of archived webinars. 800-445-8106
Area Agencies on Aging (AAA) is a nationwide network of local agencies serving older adults and people with disabilities. The local agencies can be accessed through ElderCare Locator, a public service of the U.S. Administration on Aging connecting you to services for older adults and their families. 800-677-1116
Penn Memory Center (Philadelphia, PA) offers classes, support groups, and information on Alzheimer's disease and brain aging–related topics. Some examples of their offerings for caregivers are Virtual Caregiving Forums and Caregiver Class, as well as a Time Out Respite Care program with the participation of college students in the Philadelphia area. Other programs are intended for both caregivers and their loved ones, including Memory Café, dance, cognitive fitness, and comedy. Many programs are online and open to the general public.
Books
A Molecule Away from Madness: Tales of the Hijacked Brain by Sara Manning Peskin (2022) takes us through an "unputdownable journey into the deepest mysteries of our brain." With a blend of history and intrigue, the author invites readers to play medical detective, tracing each diagnosis from the patient to an ailing nervous system. Along the way, she tells entertaining tales of the scientists behind it all, while not losing sight of the human impact of these conditions.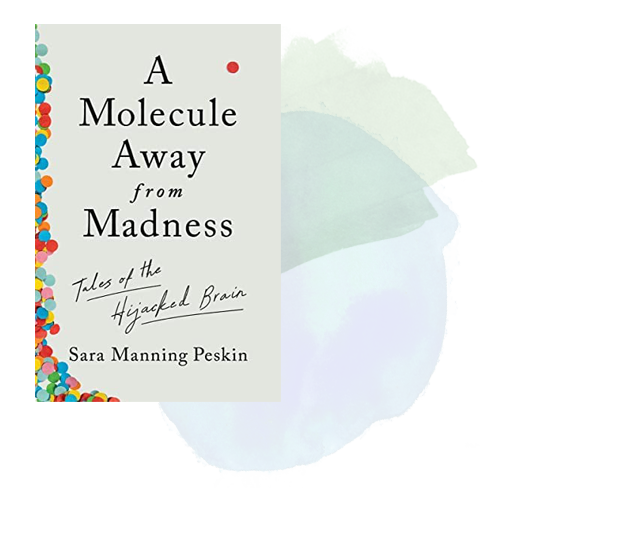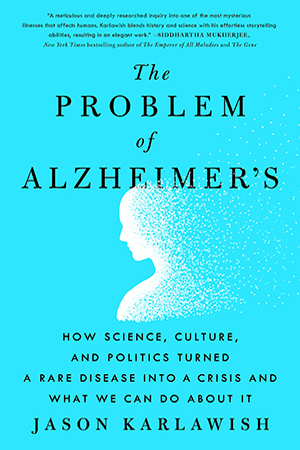 The Problem of Alzheimer's: How Science, Culture, and Politics Turned a Rare Disease into a Crisis and What We Can Do About It by Jason Karlawish combines thoughtful research into the history of the disease and the author's firsthand experience as a clinician to reflect on where we are today and a path to a more acceptable future.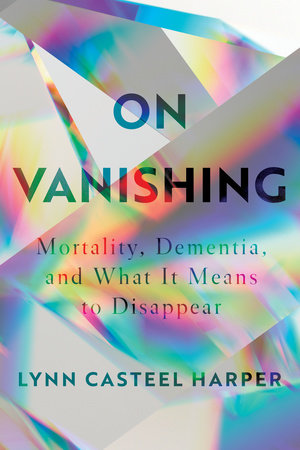 On Vanishing: Mortality, Dementia, and What It Means to Disappear by Lynn Casteel Harper is a beautifully written, insightful, and compassionate exploration of the loss, stigma, and suffering of dementia, while reminding us to celebrate and honor the human spirit that endures.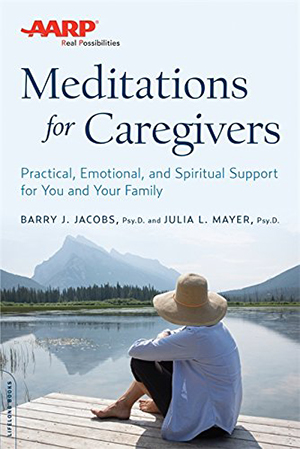 AARP Meditations for Caregivers: Practical, Emotional, and Spiritual Support for You and Your Family by Barry J. Jacobs and Julia L. Mayer (2016) is a rich resource for caregivers. Through a collection of more than 150 meditations and accompanying anecdotes, drawn from the authors' personal and clinical experience, the book guides the caregiver on a journey of inner reflection and renewal.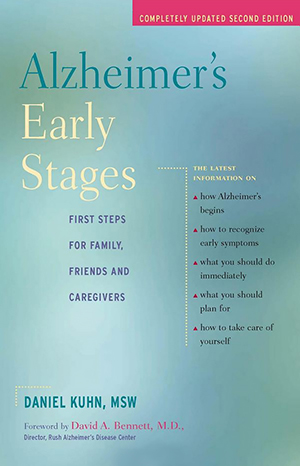 Alzheimer's Early Stages: First Steps for Family, Friends, and Caregivers by Daniel Kuhn (2013, third edition) offers new research findings, treatment approaches, and information on the three key areas of Alzheimer's disease: medical aspects, day-to-day care, and care for the caregiver.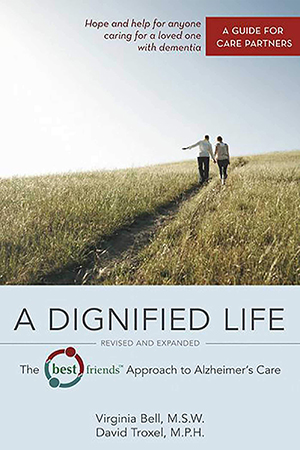 A Dignified Life: The Best Friends Approach to Alzheimer's Care, A Guide for Family Caregivers by Virginia Bell and David Troxel suggests a different approach to caring—by treating the person like a best friend and working from their strengths, not their weaknesses.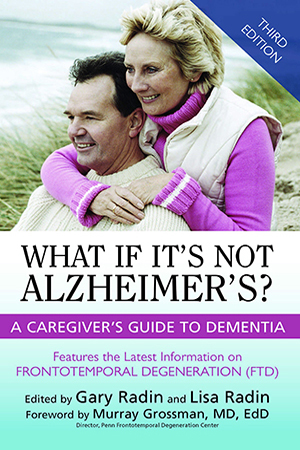 What If It's Not Alzheimer's?: A Caregiver's Guide To Dementia (2014) by Gary Radin and Lisa Radin is the first comprehensive guide dealing with frontotemporal degeneration (FTD), one of the largest groups of non-Alzheimer's dementias.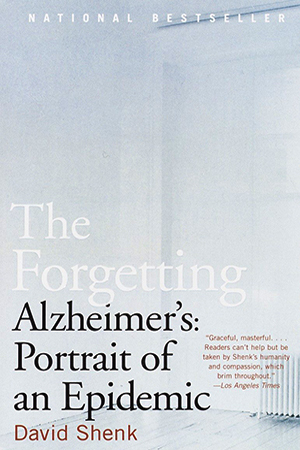 The Forgetting: Alzheimer's: Portrait of an Epidemic by David Shenk is a masterful amalgam of journalism and science, combining factual accounts of the disease with analysis of its social and cultural impact on those afflicted and their families. Well researched and well written, it is a likely favorite for all affected by the disease.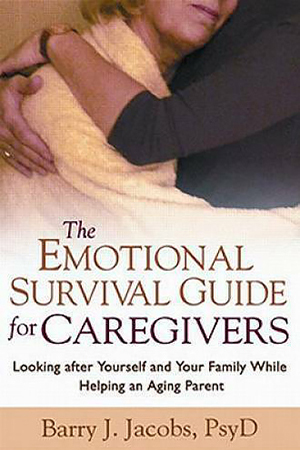 The Emotional Survival Guide for Caregivers: Looking After Yourself and Your Family While Helping an Aging Parent by Barry J. Jacobs offers insights through an account of two sisters and their ailing mother. The author urges readers to be honest about the level of commitment they are able to make and emphasizes the need for clear communication within the family.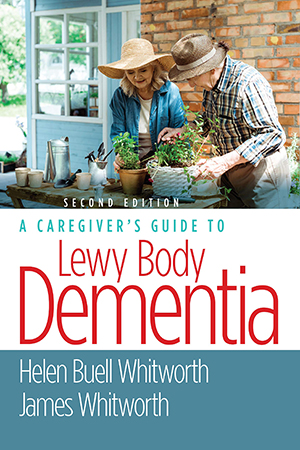 A Caregiver's Guide to Lewy Body Dementia by Helen Buell Whitworth, MS, BSN, and James Whitworth received a 2012 Caregiver Friendly Award from Today's Caregiver Magazine and is a resource for caregivers, family, and friends of people with the disease.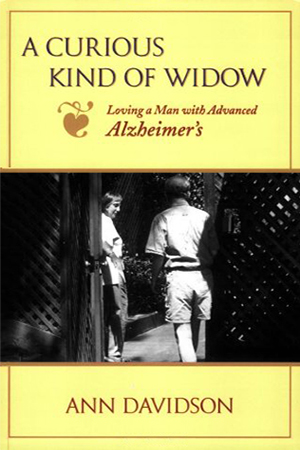 A Curious Kind of Widow: Loving a Man with Advanced Alzheimer's by Ann Davidson is a loving memoir of the author's caregiving experience as her husband, Julian, a Stanford Medical School professor, progresses through the disease. Her earlier book, Alzheimer's, a Love Story: One Year in My Husband's Journey, is also an interesting read.