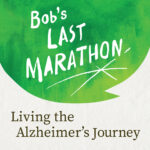 Katie Brandt, Director of Caregiver Support Services and Public Relations for the Massachusetts General Hospital Frontotemporal Disorders Unit, shares the emotional challenges of navigating care for both her father and her husband.
Tell us what you think about this episode.
Was it helpful to you? What other topics would you like us to cover?
Leave a comment