Clinical Trials: An Inside Story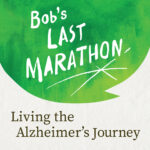 Judith Johanson, MADRC Longitudinal Cohort Coordinator at Massachusetts General Hospital, describes her experience with her husband Steve, who was diagnosed with early-onset Alzheimer's, in two types of clinical trials. She talked about how Steve wanted to contribute to research far beyond his time on earth.
Tell us what you think about this episode.
Was it helpful to you? What other topics would you like us to cover?
Leave a comment