The Triadic Model: Shedding Light on Challenging Behaviors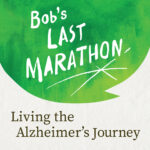 Rachel Wiley, Occupational Therapist, explains how dementia-related behaviors can be better understood by considering the person with dementia, the caregiver, and the environment in a given situation, and how this analysis can point to mitigation strategies.
Tell us what you think about this episode.
Was it helpful to you? What other topics would you like us to cover?
Leave a comment