Sheltering Walls: Palliative and Hospice Care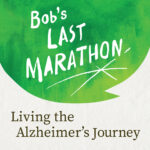 Jennifer Fargo Lathrop, Spiritual Care Provider from the outpatient palliative care program of the Palo Alto Medical Foundation, describes palliative and hospice care, and her role as a spiritual care provider for people with dementia.
Tell us what you think about this episode.
Was it helpful to you? What other topics would you like us to cover?
Leave a comment