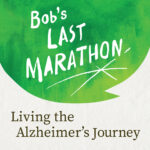 Dr. Dawn Mechanic-Hamilton, Director of Cognitive Fitness Programs and Neuropsychological Services at the Penn Memory Center, describes the concept of cognitive fitness and some key tools used to support brain health in people with mild cognitive impairment.
Tell us what you think about this episode.
Was it helpful to you? What other topics would you like us to cover?
Leave a comment