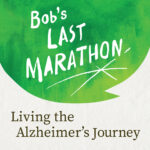 Lena recalls slivers of light when the Bob she knew and loved surfaced through his dementia, and contemplates the importance of savoring and nurturing our loved one's essence.
Tell us what you think about this episode.
Was it helpful to you? What other topics would you like us to cover?
Leave a comment