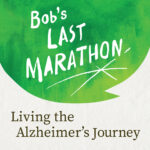 Alexandra Morris, gerontologist and Geriatric Care Manager, talks about how connecting with your loved one's emotional truths, sometimes over the facts, can be a kind and compassionate way of managing daily life challenges
Tell us what you think about this episode.
Was it helpful to you? What other topics would you like us to cover?
Leave a comment