Self-Care for the Caregiver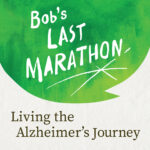 Lena recalls the moment she realized that taking care of herself was essential to caring well for Bob, and how she learned that giving our very best to our loved ones doesn't have to mean sacrificing comfort and pleasure.
Tell us what you think about this episode.
Was it helpful to you? What other topics would you like us to cover?
Leave a comment