Five Key Elements of Dementia Care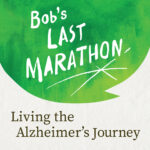 Lena recalls how her life as a caregiver did a 180 when she met Dr. Steven E. Arnold, a leading Alzheimer's expert, now at Massachusetts General Hospital—and discovered the five key elements of caring for a person with Alzheimer's disease.
Tell us what you think about this episode.
Was it helpful to you? What other topics would you like us to cover?
Leave a comment