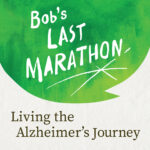 Lena talks about the importance of daily structure, and outlines the routines she devised to give Bob the care he needed, and give them both a sense of stability in the face of this unpredictable disease.
Tell us what you think about this episode.
Was it helpful to you? What other topics would you like us to cover?
Leave a comment